Grains and Roses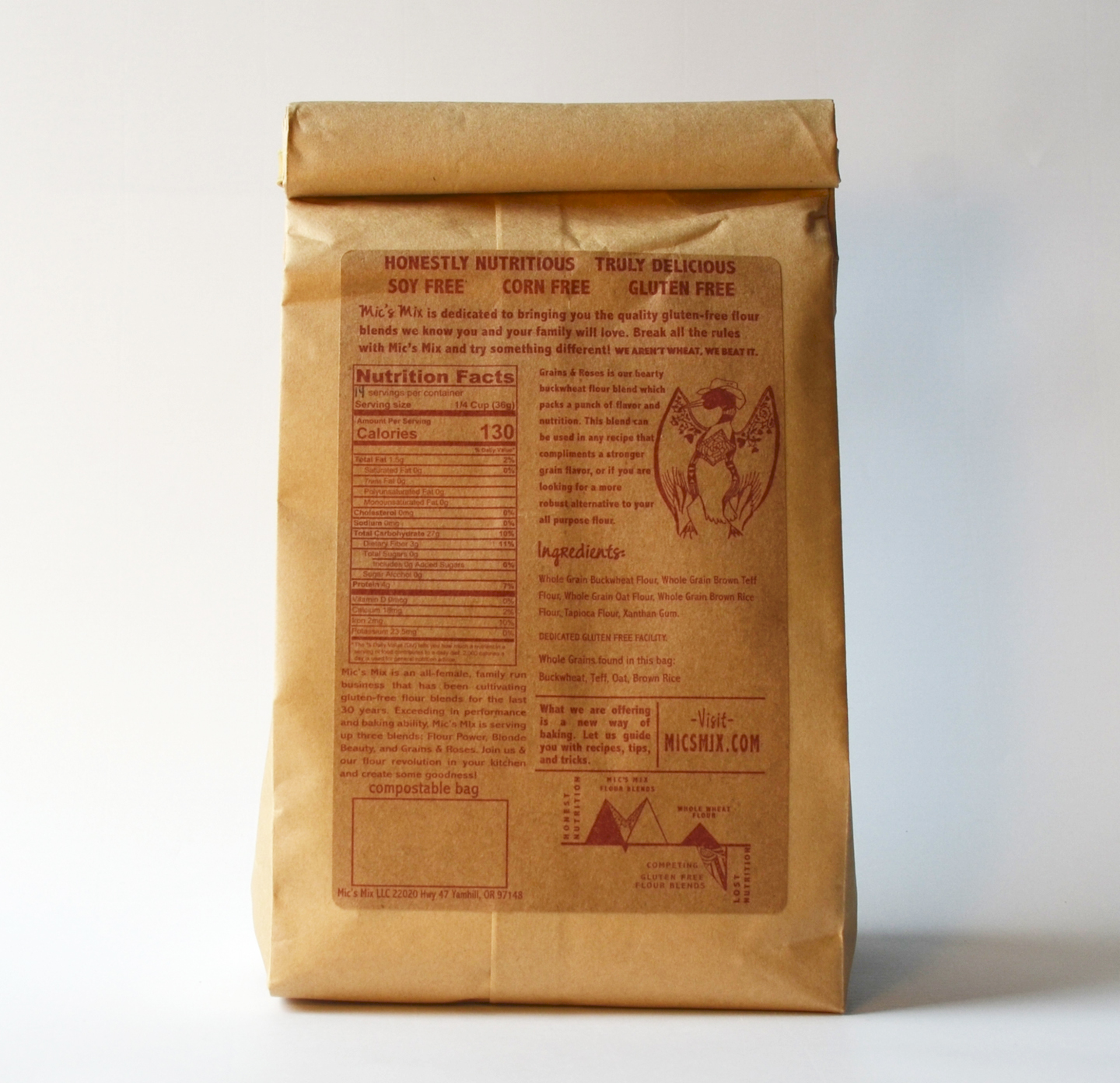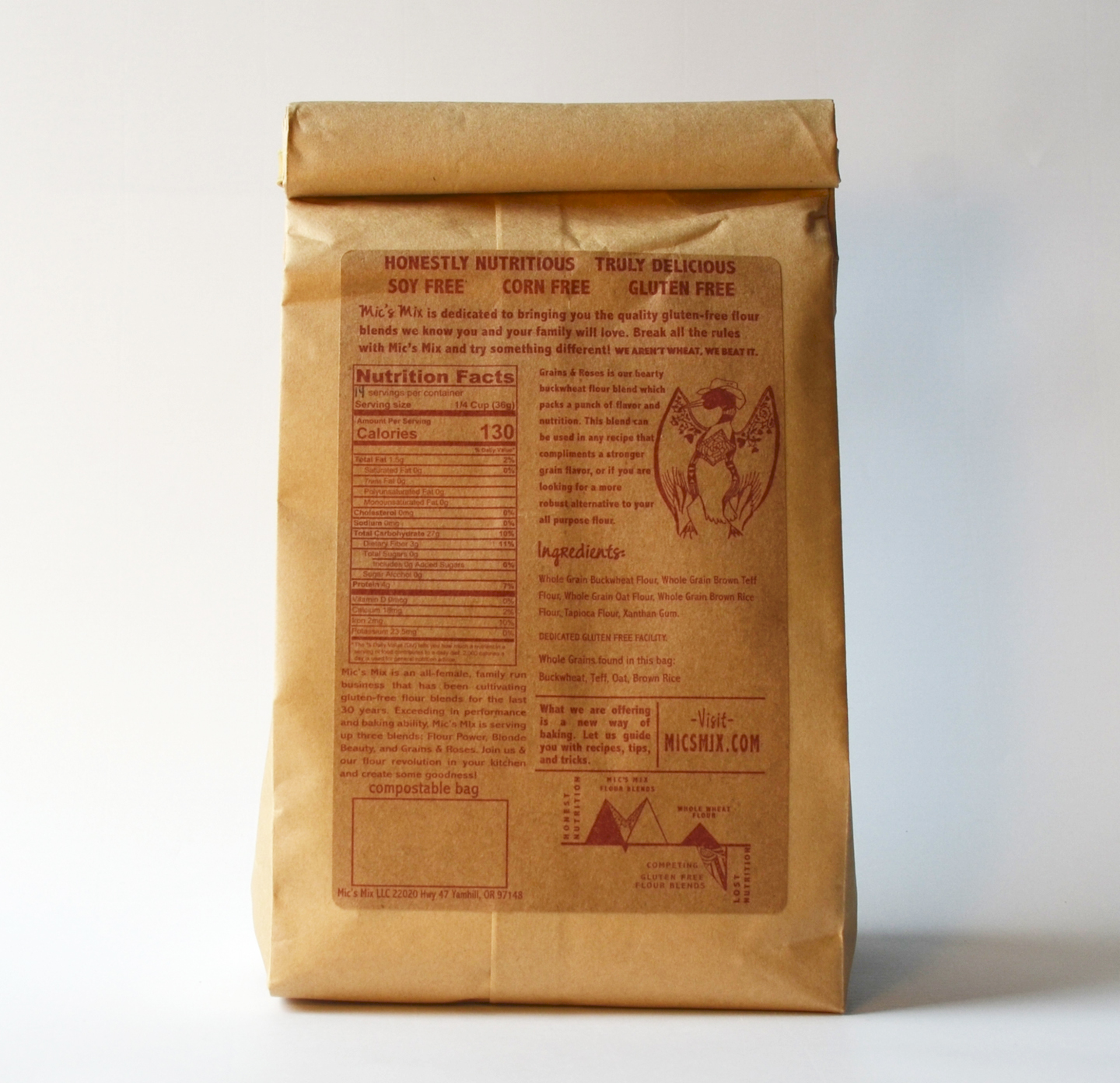 Grains and Roses
Ingredients: Whole Grain Buckwheat Flour, Whole Grain Brown Teff Flour, Whole Grain Oat Flour, Whole Grain Brown Rice Flour, Tapioca Flour, Xanthan Gum
 
Grains & Roses is our hearty buckwheat flour blend which packs a punch of flavor and nutrition. Containing only six ingredients and made up of 85% whole grains, Grains & Roses can be used in any recipe that compliments a stronger grain flavor, or if you are just looking for a more robust alternative to your all purpose flour. You can easily use Grains & Roses to make up your favorite breads, pizza crusts, quick breads, pancakes, cakes and cookies. Grains & Roses is also a delicious addition to any gravy, sauce, soup or stew. Both flavorful and nourishing, Grains & Roses is absolutely delicious.
Tips for best using Grains & Roses and some of Mic's family recipes can be found here and are also included in your flour purchase.
Nutritional Benefits:
Low Fat
Free of Saturated Fat
Free of Cholesterol
Free of Sodium
Free of Sugar
Good Source of Fiber
Shipping Details: Expect 1-2 business days for your order to be shipped. Once shipped, it will take an additional 2-3 days to arrive via USPS ground.