Flour Power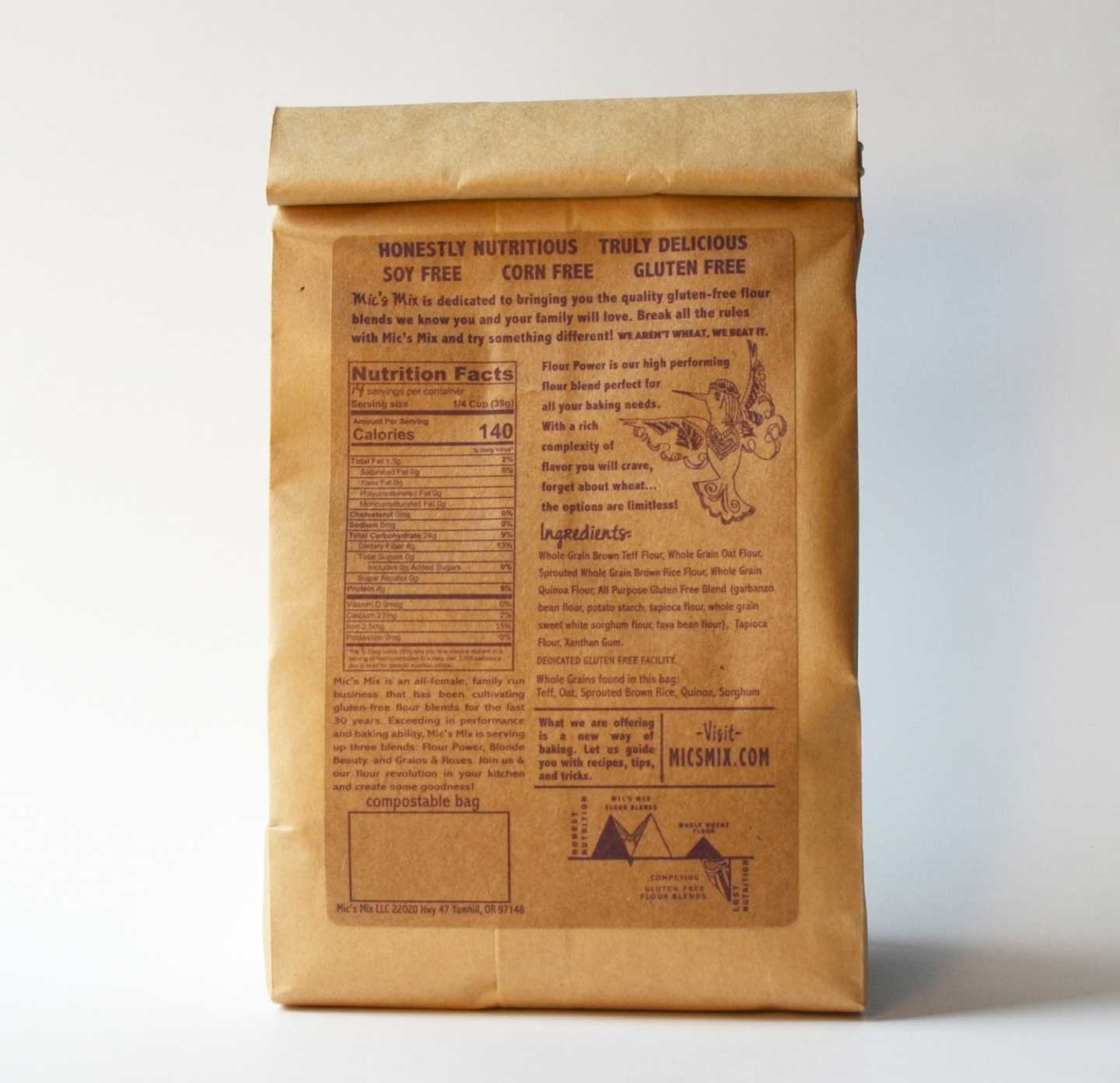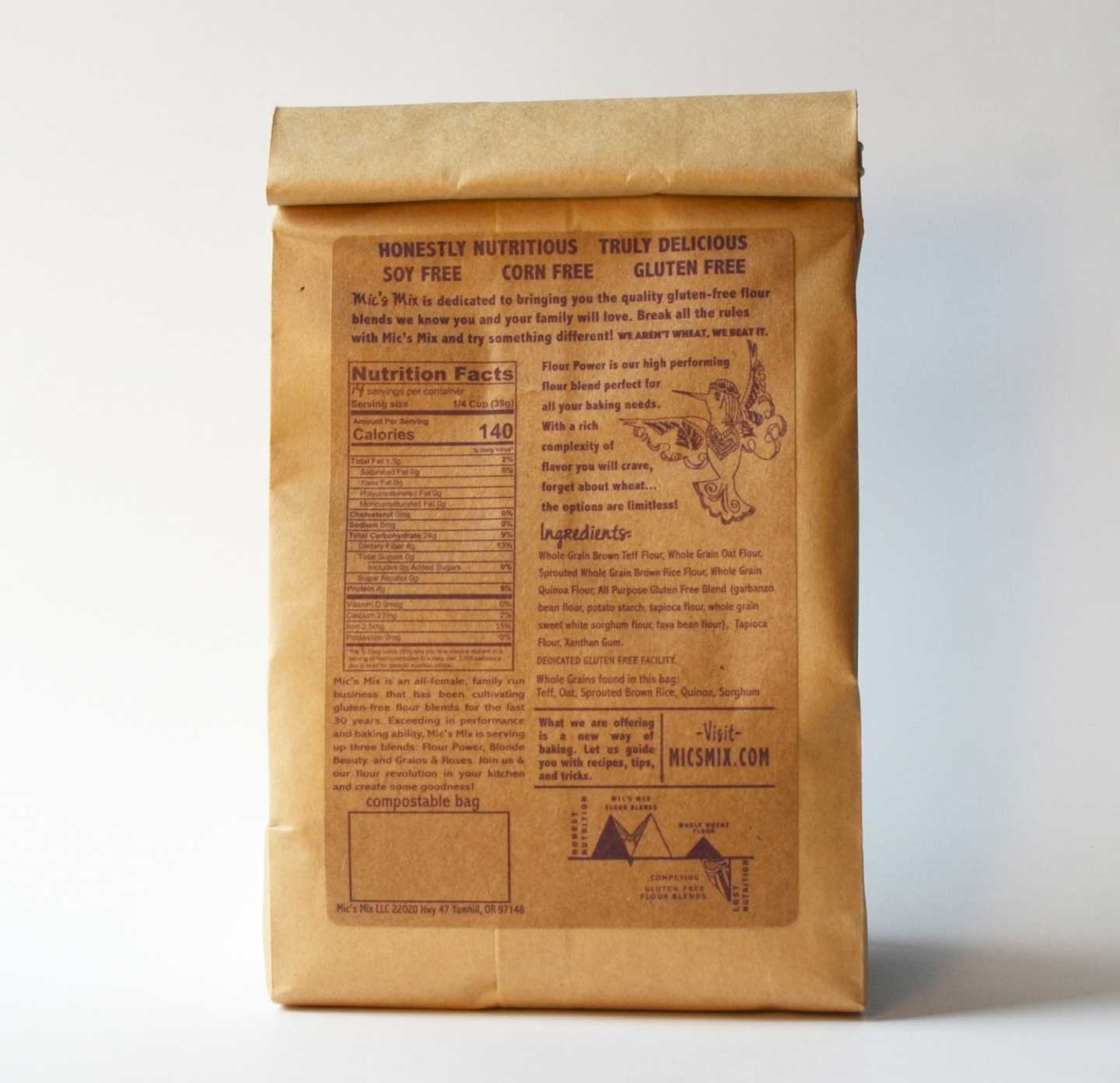 Flour Power
Ingredients: Whole Grain Brown Teff Flour, Whole Grain Oat Flour, Sprouted Whole Grain Brown Rice Flour, Whole Grain Quinoa Flour, All Purpose Gluten Free Flour Blend (garbanzo bean flour, potato starch, tapioca flour, whole grain sweet white sorghum flour,fava bean flour), Tapioca Flour, Xanthan Gum
Enjoy baking with our all purpose flour mix, Flour Power! Containing over 80% whole grains, you can use Flour Power as a healthy, gluten free substitute for most any recipe. Specially formulated, Flour Power is ideal for your all purpose baking needs. With this blend you can easily whip up your family's favorites including, breads, pizza crusts, cookies, quick breads, pancakes, and cakes. This flour can even be used in your gravies, sauces, soups and stews....the options are limitless!
Tips for best using Flour Power and some of Mic's family recipes can be found here and are also included with your flour purchase.
Nutritional Benefits of Flour Power
Low Fat
Free of Saturated Fat
Free of Cholesterol
Very low Sodium
Free of Sugar
High Fiber
High Iron
Shipping Details: Expect 1-2 business days for your order to be shipped. Once shipped, it will take an additional 2-3 days to arrive via USPS ground.