Blonde Beauty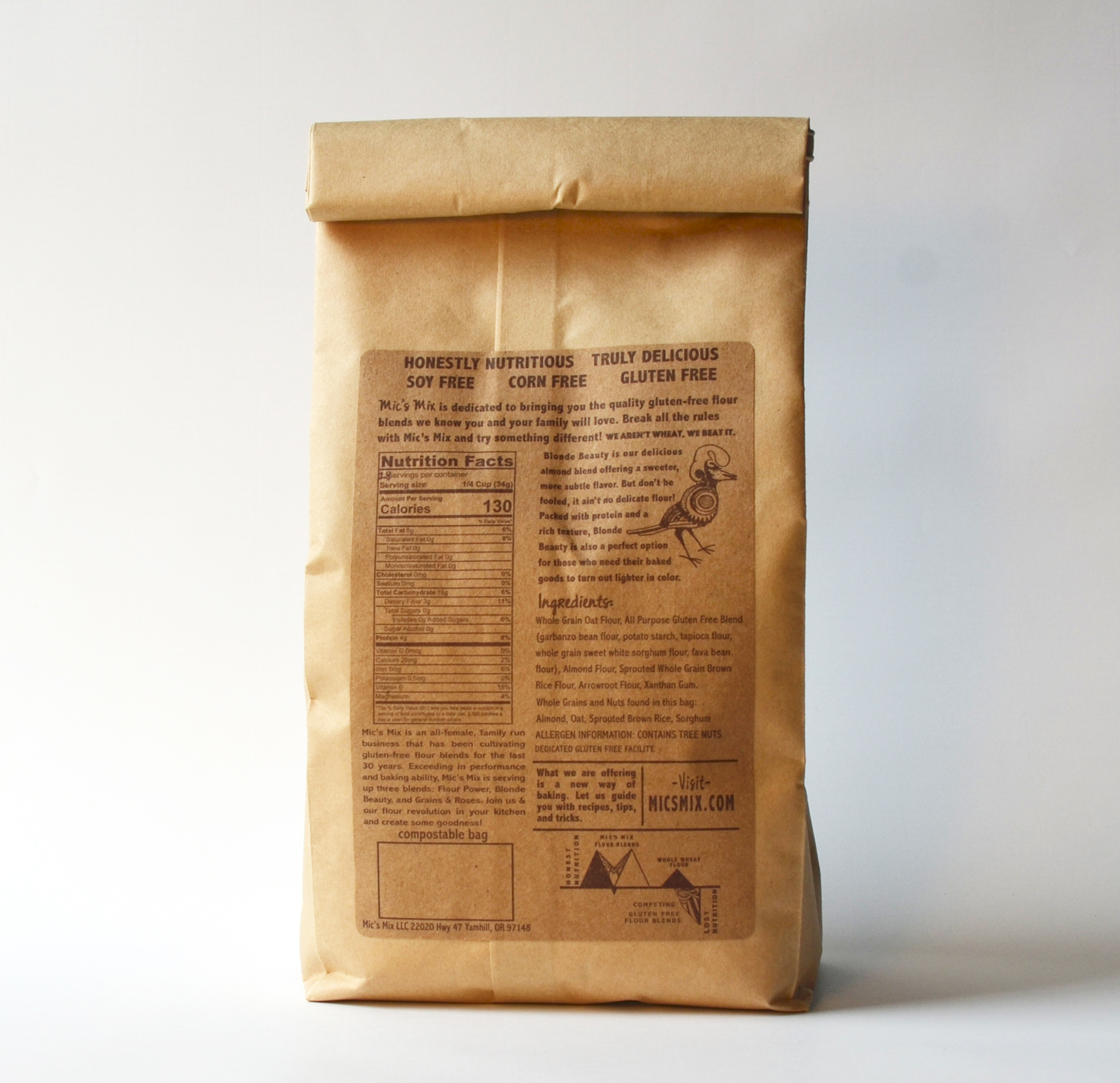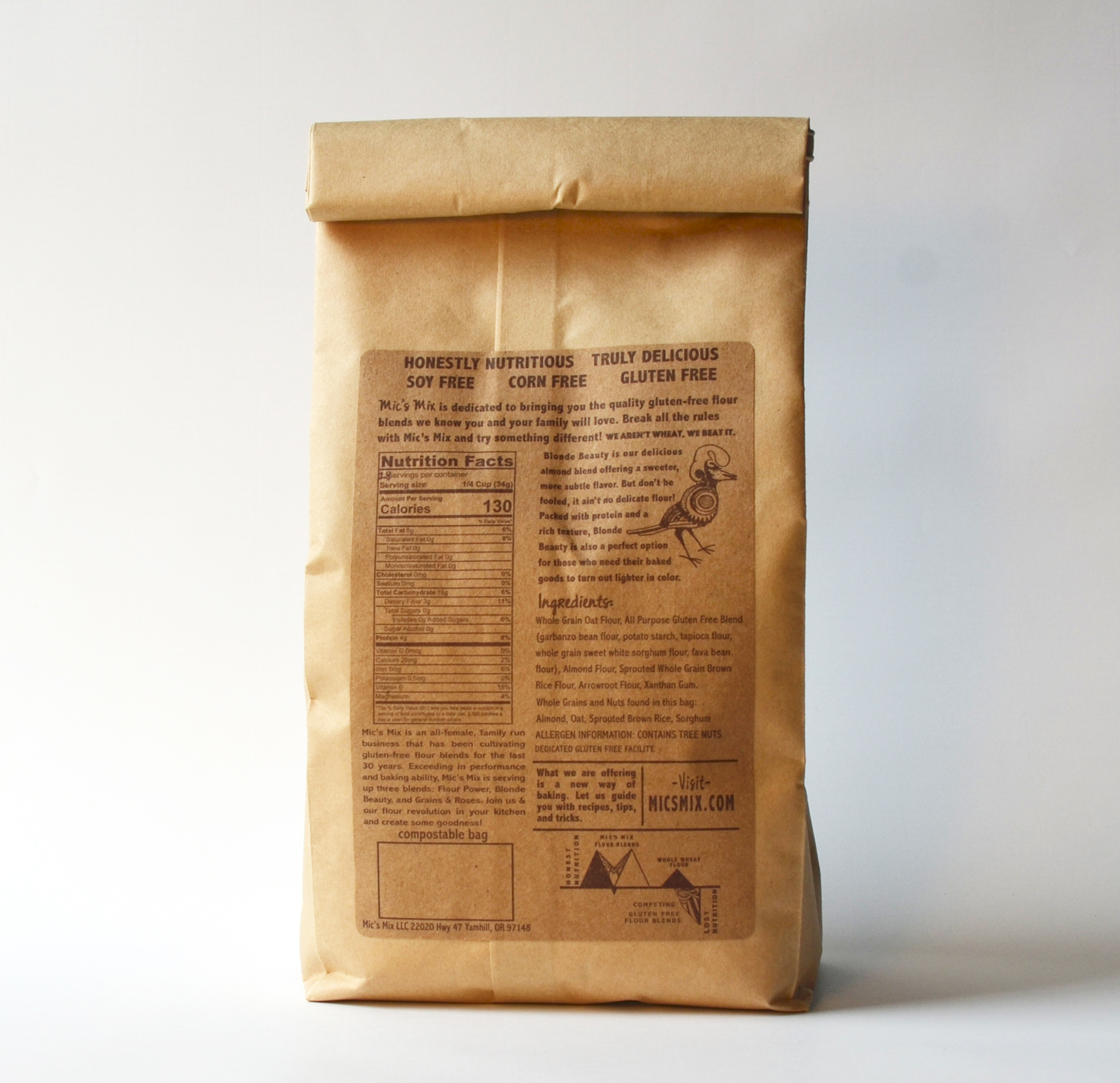 Blonde Beauty
Ingredients: Whole Grain Oat Flour, All Purpose Gluten Free Blend (garbanzo bean flour, potato starch, tapioca flour, whole grain sweet white sorghum flour, fave bean flour), Almond Flour, Sprouted Whole Grain Brown Rice Flour, Arrowroot Flour, Xanthan Gum
Blonde Beauty is a rich, high protein flour blend comprised of almonds and 66% whole grains. Lower in total carbohydrates due to the addition of almond meal, Blonde Beauty has a sweeter, more subtle flavor. This blend is ideal for baking bread, biscuits, short cakes, pound cakes, and shortbread cookies. Blonde Beauty is also a perfect option for those who need their baked goods to turn out with a lighter color.
Tips for best using Blonde Beauty and some of Mic's family recipes can be found here and are also included in your flour purchase.
Allergy Alert: Those who have a nut allergy should not consume our Blonde Beauty blend. All our other flours, Flour Power and Grains & Roses are blended in separate containers to prevent cross contamination.
Nutritional Benefits:
Free of Saturated Fat
Free of Cholesterol
Free of Sodium
Free of Sugar
Good Source of Fiber
Shipping Details: Expect 1-2 business days for your order to be shipped. Once shipped, it will take an additional 2-3 days to arrive via USPS ground.